ecki
Super Member



Joined: 23 Apr 2004



Last Visit: 17 Nov 2010
Posts: 6826
Location: Sullivan Co, NY (New York)
Posted: May 01 2007, 1:39 PM

Post subject:

Kayla's IEP meeting
---
Well, I guess it went well. No problem w/ESY. They said they couldn't increase or add services over the summer since ESY is only for maintenance. And they wouldn't put the ABA in her IEP for until they found a provider. Ummmm, aren't they supposed to put the services in first and then find a provider???? Actually they are not even increasing her services in the fall, even though she has an additional dx of autism. Will meet again in August, maybe I will bring an advocate, cause some of this just doesn't seem right.
_________________
Ecki
MomMom of Kayla (Ds/Autism 4/5/04) and Laurie (PDD-NOS 7/12/01)
Our Blog -
Opposite Kids
Kayla's Story
http://www.ecki.com/kayla/
Friend me on
FACEBOOK
(please specify Downsyn, so I know who you are!)
kittycat3376
Super Member




Joined: 24 Jun 2006



Last Visit: 30 Oct 2010
Posts: 2228
Location: Burien, WA
Posted: May 01 2007, 2:27 PM

Post subject:
---
They are supposed to add anything necessary to her IEP as soon as it is needed so that you have proof that they are aware of the need. Then, if they don't find a provider within a time frame that is deemed by law to be "reasonable and customary", you can take legal actions. An advocate sounds like a good idea to me. That way, even if they do manage to squirm out of doing their job correctly again (which won't be easy with an advocate present who knows the law), you will at least have a witness. I wouldn't wait until August for another IEP meeting though. Insist on another one now and get that ABA therapy added to her IEP, so that they will have to have a provider lined up before the next school year begins in August.
_________________
http://www.carepages.com/carepages/DavidLucas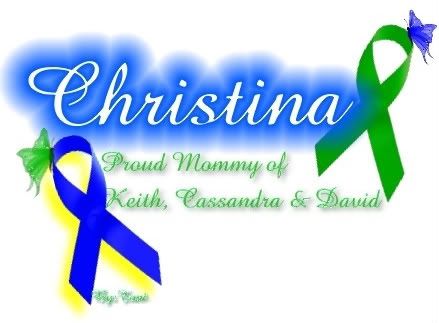 momofrussell
Super Member


Joined: 05 Apr 2006



Last Visit: 30 Apr 2012
Posts: 4121
Location: St. Louis, MO
Posted: May 02 2007, 7:50 AM

Post subject:
---
I would assume they might not put the ABA in the IEP until they find the provider so they can stay in compliance. JUST in case they can't find one in the timeline allowed, they'd be out of compliance. That said... you need to make sure they DO get someone and put it in the IEP if that is what they said to you. I'd get it in writing. Technically the request for ABA should be put in writing from you and then usually they then have a time line from there. They can't keep telling you they can't find someone, or that they don't have money, ect....
Whether you wait until the next IEP meeting or call another sooner, is up to you. Maybe you could even wait and give them enough rope LOL
What they said on ESY is true... ESY is done with the current IEP goals to keep working on those... you should get something in writing on what specifically will be addressed in ESY. Russell gets his norm in ESY except for Music Therapy. Everything else usually stays the same.
Oh.. I also wanted to add that when Russell got his Dual DX they didn't necessarily change his services or "up" anything. Russell has always received an IEP based on Russell's needs.. not on his Autism DS.. which is the way it should be. Now, we HAVE tweaked it more and more over the years... but your daughter should be getting what she needs in her IEP based on her needs.
If you feel that Kayla needs certain new services or current services "upped" or changed.. or goals changed... address that and the IEP and put that in writing... maybe things do need to be tweaked but again, it's not like you should get a different IEP based on the Dual DX alone. Is her IEP working for her now? Is there progress?
Good luck!!!!!
A.
_________________
Adrienne - mom to: Regan 17, Russell 12 DS, Autism, Visually Impaired, Reece 10.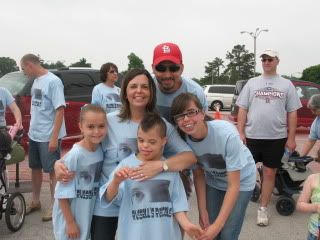 DSAGSL 2009 Buddy Walk