lucky13
Senior Member


Joined: 30 Aug 2006



Last Visit: 12 Mar 2013
Posts: 204

Posted: May 20 2008, 1:38 PM

Post subject:

making a case for OT
---
Luke's first IEP is tomorrow morning. I have my parent agenda and list of suggested goals. I am working on creating my case for each request. Luke is a year delayed in fine motor. I am pretty sure they are going to try to get out of providing OT as they do not have one on contract. (Of course they will need to get one) What evidence can I provide that will show his need, other than his assessment and the fact that his preschool teacher has said he avoids fine motor activities/stations at school.
_________________
Rachael
Wife to Chuck. Mom to Courtney 7/00 & Luke (D) 6/05
Amy
Super Moderator


Joined: 07 Nov 2004



Last Visit: 09 May 2013
Posts: 10933

Posted: May 20 2008, 1:56 PM

Post subject:
---
Well... he can't hold a crayon or pencil properly. And I"m sure scissors are not in his routine yet. And he has to be able to feed himself independently with little to no spills... And how about undressing? He can't potty train if he can't pull his pants up and down, zip zippers ect. Plus there is painting, tearing paper... opening up his milk carton. I'd try ALL of those tactics. Leave out the one's he can already do.

Can he open a regular door handle? That's a biggie too.
amy
_________________
Keep the Faith, Amy
Mom to Kristin (26) Jessica (24) Rebecca (21) Rachel (16) Sarah (14) Hunter (11) & Austin (7) DS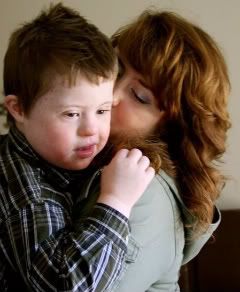 momofrussell
Super Member


Joined: 05 Apr 2006



Last Visit: 30 Apr 2012
Posts: 4121
Location: St. Louis, MO
Posted: May 20 2008, 3:31 PM

Post subject:
---
Great ideas Amy!!
And Lucky... I did PM you back
A.
_________________
Adrienne - mom to: Regan 17, Russell 12 DS, Autism, Visually Impaired, Reece 10.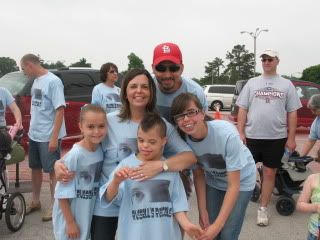 DSAGSL 2009 Buddy Walk
ecki
Super Member



Joined: 23 Apr 2004



Last Visit: 17 Nov 2010
Posts: 6826
Location: Sullivan Co, NY (New York)
Posted: May 22 2008, 4:25 PM

Post subject:
---
I'm confused. Is he getting OT now? If not, why not?

Is it documented that he's a year delayed in OT? They have to address that problem!
_________________
Ecki
MomMom of Kayla (Ds/Autism 4/5/04) and Laurie (PDD-NOS 7/12/01)
Our Blog -
Opposite Kids
Kayla's Story
http://www.ecki.com/kayla/
Friend me on
FACEBOOK
(please specify Downsyn, so I know who you are!)
lucky13
Senior Member


Joined: 30 Aug 2006



Last Visit: 12 Mar 2013
Posts: 204

Posted: May 22 2008, 9:04 PM

Post subject:
---
The district does not have an OT on staff or contract, so basically they are trying to say he doesn't need it. They proposed they train his preschool staff on some fine motor activities. I told them I felt this was a good idea but was limited in its success and that he should receive OT. They say they are looking in to finding one. He will get an assessment by a district OT in the fall (who incidentally has been treating him through Alta since he was 1 month old- but has no desire to travel over the mountain pass on a regular basis- which we have been doing to see her since Luke was 1 month old). My feeling is, that if they don't offer enough money to attract an OT, they aren't providing FAPE. My plan B is to get a private assessment- based upon district findings. If they don't find one by fall, I will notify them in writing that I will be seeking private OT and will be looking to the district for reimbursement. Incidentally, we live in a very rural area- but I do feel than can easily attract an OT with a bigger carrot and there are definately other children in this district that need it.
_________________
Rachael
Wife to Chuck. Mom to Courtney 7/00 & Luke (D) 6/05