Guinevere
Senior Member


Joined: 01 May 2006



Last Visit: 25 Sep 2012
Posts: 386
Location: New Mexico
Posted: May 19 2009, 9:05 AM

Post subject:

How is communication in class handled if child doesn'tspeak?
---
Sophie just turned 3 last month and her first IEP meeting is coming up next month (in June.) She is currently receiving services through EI and will be transitioning to public preschool.
Here is my concern: Sophie has around 200 signs that she uses regularly, but only maybe 2-3 intelligible words. She appears to be apraxic (that's what both her SLPs have said, anyway) and while she babbles "ba-ba-ba" all day long, her primary communication is definitely via sign. She does not know any PECS, nor have they been introduced to her.
In chatting with one of her SLPs the other day, I asked what will happen with her speech support when she enters preschool in the fall. The preschool classroom she will attend is supposed to be a mix of typical peers and kiddos w/IEPs, although the school district doesn't guarantee any peer models, which strikes me as a little odd. If being w/typical peers is determined to be Sophie's LRE, then how can they say they can't guarantee a placement w/any typical peers?
Anyway, I asked if the preschool teachers in these classrooms know ASL, and her SLP said that it is highly individual: some may know a little, many may not know any sign at all.
The problem with that is that while Sophie will be able to understand her non-signing teacher just fine, without ASL, the teacher won't be able to understand Sophie! Frankly, if you don't know sign, you wouldn't think my kid knows much or can communicate well at all, since all she does verbally is babble. But she signs in full sentences and adds new words all the time via sign, so she actually communicates really well (if you know what she's saying to you!)
How do I go about making sure that Sophie has access to someone in preschool who CAN understand ASL? How should I address this issue in the context of the IEP?
Any thoughts or suggestions? I'm such a newbie at this stuff, I don't even know who to ask here locally.
Thanks,
Kristin
_________________
Happy, busy mama to 6 beautiful kiddos -- Kieran (12), Hanna (11), Cameron (9),
Charlotte (7), Sophie, (5) 4/20/06 (DS), and Duncan (2)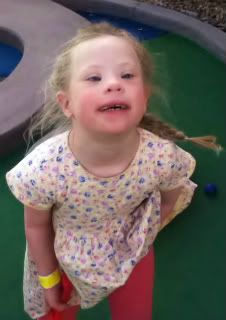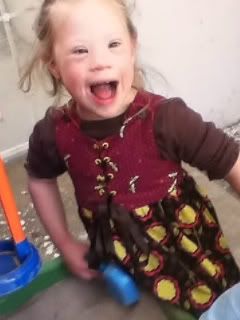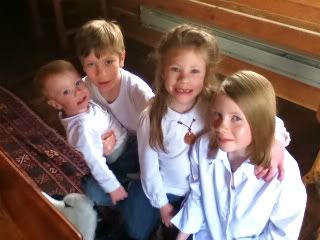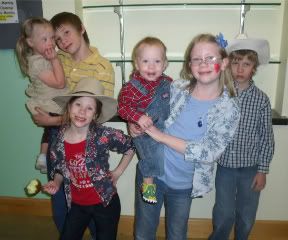 SherryinWI
Senior Member


Joined: 31 Dec 2005



Last Visit: 19 Oct 2012
Posts: 799
Location: Waukesha, WI
Posted: May 19 2009, 11:54 AM

Post subject:
---
Nate entered with very little speech and most likely has Childhood Apraxia of Speech. The SLP thought that they may have to use PECS and signs to help with communication but Nate was easily able to adjust and make his needs knows. Also, he really doesn't have issue with receptive language. Well after being in this classroom for 2 years he is thriving and his speech is developing well. In the end...he has not needed PECS. He does have some classmates who do use PECS and visual story boards to get them to understand what is expected. Nate is very cooperative and has no classroom behaviour issues. He learned the classroom routine quickly.

His class is a mix. I look at the class as him and a class full of typical developing peers because he is the only one with an obvious disability. In fact they started with 3 students with IEP's and 3 peer models...now they are a class of 10. Next year in the 4 year old room his teacher hopes to get more peer models and start with a larger class. His 3 current peer models will return along with most all of the current students. A few will stay in the 3 year old class.

I choose for him to stay in the 3 year old room because it was in the am which works out so much better for us. Also, because of Nate's delayed speech and size he really fits his class this year and actually shines in many areas. Next year he will be in the afternoon or in a general 4K classroom. Decisions.
_________________
Sherry
Evan 12, Olivia 11, and Nate 8*
Hosted on Fotki
Dylans_Mom
Senior Member



Joined: 29 Oct 2008



Last Visit: 03 May 2013
Posts: 286
Location: Illinois
Posted: May 26 2009, 10:18 AM

Post subject:
---
I had the same fear when Dylan started school in January. He still can't talk, but communicates with ASL. During the IEP I brought this up and said we need a teacher with the ASL skills, so they did put us in a class where the teacher knew ASL. He goes to a school where each class is 15 kids, 10 regular developed and 5 with IEP's. The school said ASL is not standard, that they usually teach with pictures, so he can communicate with other kids, since they do not know ASL. Made sense, but I still wanted a teacher they could communicate with him. His teacher is retiring this year and he still will have 2 more years of pre-school (late birthday) so I am a little concerned on who his teach will be next year. I would put it in his IEP that your child is at least placed with the teacher who knows the most ASL.
_________________
Sandy (Dylans_Mom)
Mom to Hailey 3/2002, Dylan (ds) 12/2005
ecki
Super Member



Joined: 23 Apr 2004



Last Visit: 17 Nov 2010
Posts: 6826
Location: Sullivan Co, NY (New York)
LinMac
Super Member


Joined: 27 Oct 2005



Last Visit: 21 May 2013
Posts: 4665
Location: Dublin, Ireland
Posted: May 27 2009, 3:45 AM

Post subject:
---
The point you make is very relevant. Communication with sign is a two way things. It's no use if your girl is signing and no one can understand her.

I insisted that all the teachers in Roberts pre-school be given a course in the signs that Robert was using and the new ones he'd need for pre-school.
Our Sevice provider facilated the training.

Robert will be going to national school in September next. His new school are sending two aides on a sign course in June to be ready for Roberts arrival in September. Althought Robert is using much more language I still want the aides to be able to understand him if he uses sign.

In both school situations the teachers were very positive about supporting Robert with sign language.
Could your SP help with training?
_________________
Linda & John
mom to Hannah Kate (Age 14 ), Robert (Aged 8 - DS)
First day at school