VDwight
Member


Joined: 19 Aug 2006



Last Visit: 13 May 2009
Posts: 34

Posted: August 23 2006, 4:03 PM

Post subject:

Reading help
---
Aidan is going into 4th grade and he is still not reading! I feel like we've tried everything, but it's just not getting through.

I think maybe he has a reading disability -- has anyone had their child tested for dyslexia?

thanks,
Valle
lespring
Super Member


Joined: 26 Mar 2005



Last Visit: 23 May 2013
Posts: 12663
Location: Twin Cities metro area, MN
Posted: August 23 2006, 4:38 PM

Post subject:
---
Auditory processing is a huge issue with reading. How did he do with signing? Have a look at my website and see if you think CS might be something that would help him. Maybe yes...maybe no....
www.downcues.com
_________________
~Leah~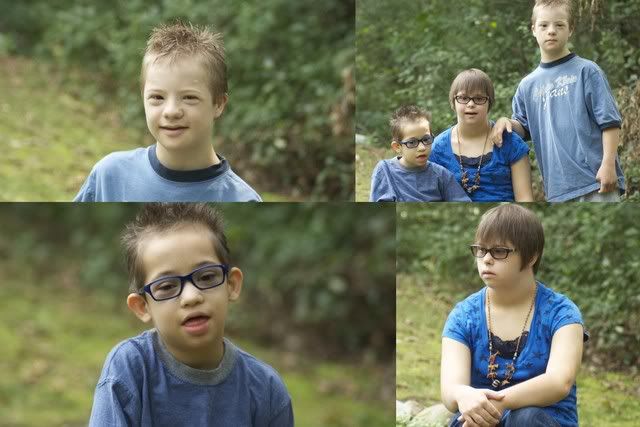 My mom's blog
http://gardenofeagan.blogspot.com/
And don't forget to visit MINE!
http://itsmylifemom.blogspot.com/
mom to Rob 26, Noah 25, Tyler 23, Bryon 23, Angela 16 (DS), Axel 12 (DS, adopted from Serbia 12/2012, AAI w/fusion) Asher 7 (DS adopted from Serbia 12/2011, AAI non-fusion)
VDwight
Member


Joined: 19 Aug 2006



Last Visit: 13 May 2009
Posts: 34

Posted: August 24 2006, 7:25 AM

Post subject:

thanks Leah
---
I'll definitely check it out!
JWsMom
New Member


Joined: 18 Jul 2007



Last Visit: 07 Aug 2007
Posts: 1
Location: Colorado
Posted: July 18 2007, 4:45 PM

Post subject:

reading help
---
Hi, My name is Lisa and I am new to this forum. I have a 12 year old son with DS. I wanted to say he did not read either until the 4th grade. I did research, went over his IEP goals and changed from focusing on letters to a sight reading program. He will be going into the 6th this fall and is reading 150 words!! Not knowing what Aidan's goal are presently, I don't know if this helps; but it worked for John.

_________________
JWsMom
Mom to John(12)
ciarrasmom
Super Member


Joined: 26 Sep 2000



Last Visit: 22 Feb 2012
Posts: 2328

Posted: July 19 2007, 7:03 AM

Post subject:
---
there is a book called teaching Reading to Children with DS, it has a section in the back that is very helpful, individual printable booklets. That was our Bible in the beginning.
Also, have you ever heard of a program called Fast ForWord? It is put out by a science based company, and a school district near us used it via a grant a few years ago. To say it was phenomenal is understating it. This program retrains the brain. I saw kids who you never could have convinced me would ever read start reading in 12 weeks. It is the most incredible program I have ever seen. But it is fairly expensive. Many schools will help with funding, though, because it is that good. I think the website is like scilearn.com They list practioners by state. We will hopefully be starting FFW in a few weeks, we are working it out now. Keep the faith, it is still very possible.
_________________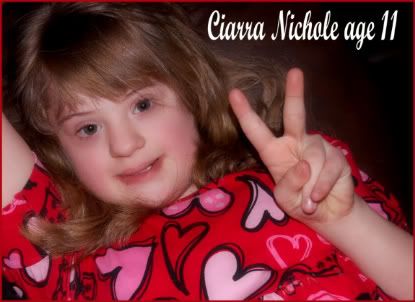 Michelle, Mom of KJnC
Kristin age 21
Jesse age 14
Ciarra age 11 (with DS)